Skip to Content
Experienced Payroll Services You Can Trust
Enjoy the luxury of over 20 years' experience of financial services with Certified Payroll Advisors and streamline your life! We strive to give you the best of both worlds, the largest payroll companies in the nation along with the personal service of a fellow local community member!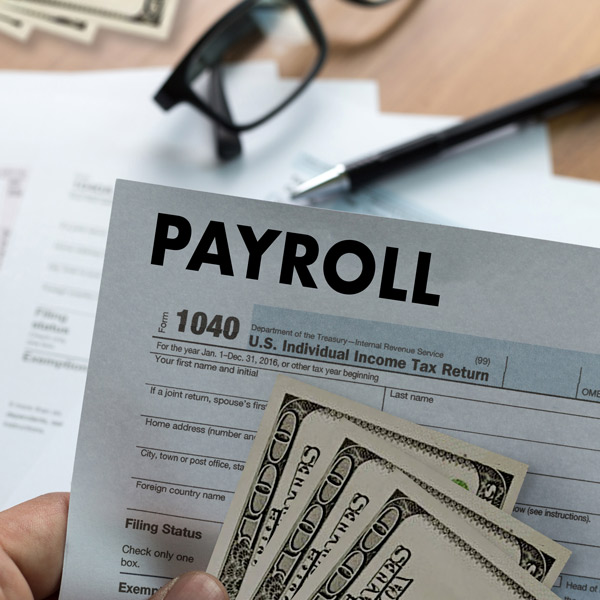 What Is Included in Your Payroll Service?
All monthly, quarterly, and annual filings with state and federal agencies.
Annual W2 and 1099 filings for employees and contractors.
Check and Paystub printing delivered every pay period to the place of business.
Direct Deposit to all eligible workers.
Elective and Mandatory deductions and garnishments.
State and Federal agency filings.
Employee access to personal payroll records.
We specialize in assisting small businesses in navigating and understanding payroll processes, rules, and regulations. Let us make your business become more efficient. Contact us below for a commitment-free consultation.
Added Benefits
Employee Access
Employee payroll information with ease. No more having to call an automated phone number with 9 options for copies of employee records. Employee access allows your employees direct access to their documents whenever, wherever they may need them.
How Employee Access empowers your employees! They can:
Manage their direct deposit
Access 36 months' worth of paystub history and trends
View paperless-pay statements
Access their 401(k), Health Benefits Information, and Company Policies, if offered by the company
Download and print W2s when they become available starting January of the coming year
Automated Payroll
All your employees are on salary or standard hours. Set the cruise control and don't look back! Automated payroll allows for businesses with constant payroll liabilities to coast by running payroll at whatever frequency you desire, AUTOMATICALLY.
Paperless Payroll
Save time and trees at the same time! With Paperless Payroll you can avoid waiting to receive physical payroll packages by enrolling your employees in Direct Deposit and Employee Access.
Wage Garnishments
Received a letter from a federal or state agency? Don't fret, forward the documents to our team, and problem solved. At Certified Payroll Advisors, we handle all garnishment requirements for you and your employees directly with the requesting agency. Garnishments module professionally manages the wage garnishment process from end-to-end while helping save you time and money.
Integrated with your existing payroll system:
Effectively processes wage garnishments
Court Orders
Interrogatory Responses
Payment Processing
Payment Distribution
Time Management
Automated employee time tracking allows you to get more done.
Keeping track of time manually? Automated time and attendance software can reduce your manual — and error-prone — data entry and improve payroll accuracy. It can also increase productivity by ensuring the right people are where you need them every day. Manage your time and attendance with ease:
Have employees' clock in and out on a computer, mobile device, or time clock
Create, publish and manage schedules online
Track time-off requests, approvals, and vacations
The best part?
Data flows automatically between HR, payroll, and time
People only have one username and password to remember
Time, pay, benefits and other information can be accessed from the web or a mobile app
QuickBooks Integration
Another great feature is our QuickBooks integration option. Just another service we make available to save more time and money.
Save time and integrate your payroll system with NaviPay and populate your payroll QuickBooks entries.
Benefits of General Ledger (GL)
Assign General Ledger accounts to company payroll items
Customize department expense mapping
Customize employee mapping
Create General Ledger files
Export information directly to QuickBooks and save input time
General ledger is a history of a company's financial transactions. Each transaction is identified by an account number. With General Ledger (GL) feature, you can set up and maintain accounts for tracking your company's financial performance for each payroll!
Contact Us to Learn About our Payroll Services