Skip to Content
Boating to the Bahamas?!?
Not surprisingly and the reason for so much distrust of the media in general it hits close to home. If you search the "Bahamas ban" on Google this is what you will see.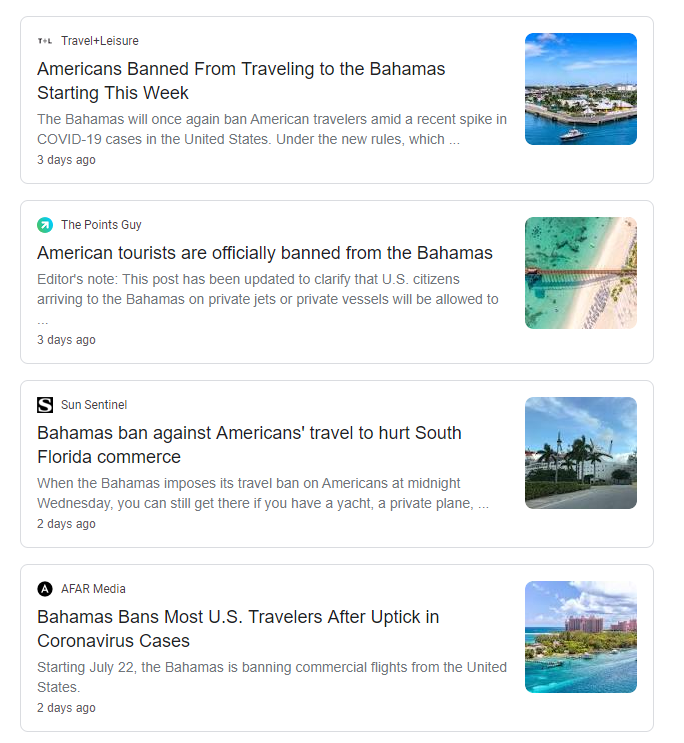 These headlines are FAR from the truth! This is the real statement from the Bahamas government.
Stay informed, sign up for our newsletter!
Contact Us to Learn About our Bookkeeping Services